Reasons Why Fonts Make or Break Consumer First Impressions
Anyone that knows me well could tell you that I'm a self-proclaimed "font junkie".
I'm always looking to see how companies use font styles in their brand, how different designs (such as movie or concert posters) incorporate fonts, or even what fonts are used in interior decorations. My inner "font junkie" is so bad that I have to approve all decorations inside my home which almost always frustrates my wife. We've been living together for almost 7 years and I've already shot down quite a few wall decorations.
I've been fine-tuning my "font pallet" since the days of AOL Instant Messenger and MySpace in the early 2000s. I realized at a young age that something as simple as choosing between Arial and Comic Sans could completely alter how people perceived me online (or how many girls would send me an instant message). When I started doing design work in high school and began incorporating graphic design into my public relations degree I started to realize how much of an impact font has on a consumers perceptions of a brand.
For example: if you were to see these two messages placed in front of you from a Fortune 500 company, which one would you be more comfortable choosing?
Company A

Company B

The correct answer would be "Company A". If you did choose "Company B" know that I haven't lost faith in you yet. Keep reading and we'll see if I can convince you otherwise.
The example above is a very simple way of looking at font usage. "Company A" used Times New Roman: a very safe and simple font that you probably used on your research papers throughout college. "Company B" used Comic Sans: a very comical-looking font designed for a comic-book style pack for Windows 3D Movie Maker in 1995. Both fonts are commonly known … but only one of these fonts portrays a professional image and isn't overused in designs.
To put things into perspective here's a few major brand logos using Comic Sans. French Designer Florian Amoneau redesigned the logos from famous brands and this was the outcome:
*Picture Credit (Florian Amoneau)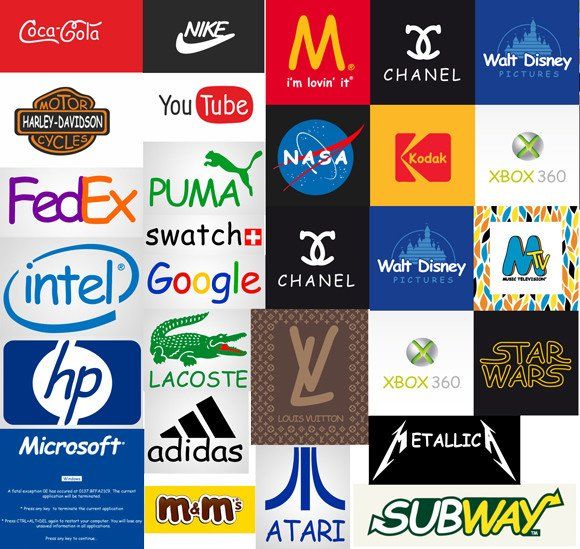 Starting to make a little more sense?
While Comic Sans is high up on "Jonathan's Most Despised Fonts" list, nothing compares to Papyrus. My strong feelings against this font is so well known that my friends will send me Snapchats or texts of people using the font just to get a reaction. I won't even consider a purchase from companies – no matter how amazing their product is – that use Papyrus in their logo, on their product packaging, or even in their company name.
Papyrus was developed in 1982 by Chris Costello and was inspired by the Middle East and Biblical times. Years later it can found for free on every single Mac/PC and has found its place at the top of almost every "font hall of shame" article around the Internet. The font is so overused and cliché that my desire against the font is almost universally shared. Its use has evolved from portraying the Middle East to being used in Mediterranean restaurants to portraying a topical/beach feel.
Let's take a look again at some major brands if they used Papyrus font. Steve Lovelace put together a compilation of examples:
*Picture Credit: Steve Lovelace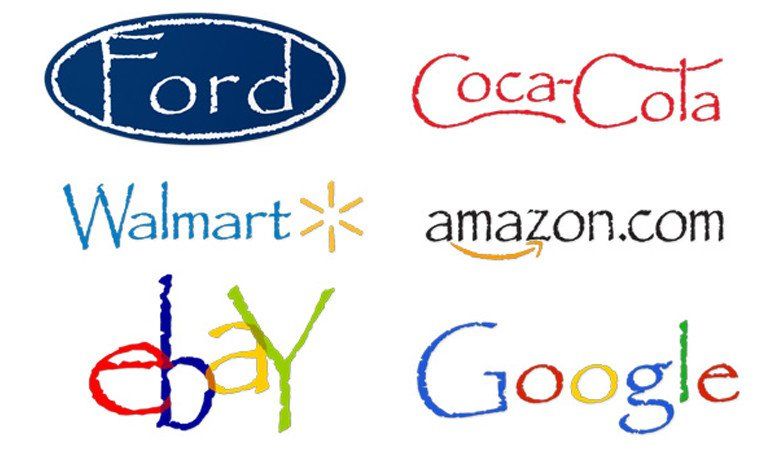 Just looking at those makes me shudder.
The point of this article isn't to bash Papryus and Comic Sans (although I could probably write a book on the two). The point is to demonstrate that how you portray yourself – even to the tiniest details such a font selection – affects how your audience sees you. While you may not think that people are paying attention to these minor details I want to make it abundantly clear:
We notice.
Whether you're designing new marketing material for an upcoming event or just starting the design for your startup: take every detail into account. All of your potential consumers – and us self-proclaimed "font junkies" – are watching! Make us proud and do your research before selecting your next font.
—
If you're worried about if you're choosing the wrong font or if you just simply want to nerd-out over fonts, feel free to send me an email and let's talk it out! I love talking about this stuff.