4 Simple Tips to Scale Your Shopify Store
There are a TON of Shopify app advertisements out there making billboard-sized promises:
"Our app will help you scale your Shopify store by 600%!"
"Increase conversions by 200% with our new Shopify app!"
While admittingly some of these apps – if used properly – can help you raise your conversions, increase your upsells, or potentially help you find that "next hot product", there is no substitute for implementing the basics and best marketing practices; all of which are FREE!
Here are 4 easy, ready-to-implement tips that you can take into your Shopify store as soon as TODAY to help your customers have a better shopping experience and – most importantly – SCALE UP!New Paragraph
1. Product Descriptions & Photographs
This may be one of the most "no-brainer" tips out of all of them, but it's at the top for reason. You'd be surprised how many times customers visit a store online and are greeted with two-three bullet points of poorly written selling-points a grainy cell phone product photo. You wouldn't expect this from a major retailer, would you? Don't let your store follow suit!
To write a good product description include details such as:
Exact product dimensions including length, width, height, weight, etc.
Don't make your customers "guess" if something will fit them or fit somewhere specific inside their house. This is one of the top reasons that products are returned. This can not only impact your bottom-line by having to pay for return costs (which you should!) but also leaves a window open for a bad review on something easily avoidable.

List all materials used in the product
Is your product 100% cotton and at risk for shrinking? Customers should be aware so they can buy a size bigger! Does your product look like metal but it's actually plastic? Customers will want to know so they're not expecting a heavy material during their unboxing. Honestly is always the best policy when crafting your descriptions.

List ALL of your selling points (even it seems like overkill!)
Why should someone purchase your product over the competition? Is your product made with "fresh, organic coconut oil" or "hand-crafted for each individual order"? Break out the Thesaurus and start putting together some descriptive words so your customer knows almost everything about your product before they even get there hands on it. Sell, sell, sell!

Invest in understanding proper lighting, staging, or background removal (and if you can't, hire someone who does!)
Photographing your product properly is incredibly important for a customer to understand exactly what they're getting. Make sure that your product is well lit, clear of blemishes/wrinkles, reflections in black plastic are removed (we can see you taking photos!), and colors don't look washed out or oversaturated. If you have a exceptionally small or large product, stage it next to something recognizable for it's size (a can of soda, common house plant, pencil, etc.) but make sure it makes sense to be staged near your product! You might not stage a t-shirt next to a bottle Coca-Cola for perspective on how it "fits". Don't be ashamed to ask for help or hire out for this step. Utilizing websites like Fiverr, Upwork, or even someone like us to help you with your photography needs is a worthwhile investment for your overall product success!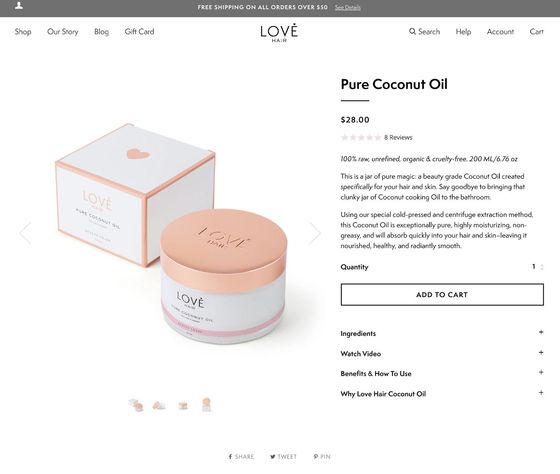 2. Where To Find You
Customers are getting more and more savvy on digging up information on your company. If you're making it hard for customers to learn more about you and your company – whether that's where you're physically located or what social media platforms you're on – chances are customers may think you're either hiding something or potentially not detail oriented.
Here's a few things you should include throughout your Shopify store:
A well-written "About Us" section
You (or your company) probably have a story – don't be afraid to tell it! Get candid with customers about who you are, where you're from, why you started your company, and what kind of awesome things you have planned. This will not only "humanize" you as a brand, but also help customers feel just a bit more connected to the company that they're supporting.

Put your social media links EVERYWHERE
Just recently I was doing some audits for a few Shopify stores and I was astounded how hard it was for me to find their social media links. This should be one of the easiest things that you give customers access to. Put them in your header, footer, About Us page, in follow-up emails, order notifications … shout it from the rooftops! If you make it easy for customers to find you on social (and you're actively posting), chances are they'll tag you in a post which will earn you EASY social proof. Customers love hearing from other customers!

Make contacting you easy both online and off
Whether you have a physical location or not, make sure that your contact methods are posted as front-and-center as possible in case they have questions, problems, or even just want to chat. Customers will want to be sure that they can't get in touch with you just in case something happens; this is a "game over" scenario for those who are sitting on the fence about ordering. Make sure, however, that you're also checking that email or text message line if it's out there!

I'd strongly recommend looking into a platform like Twilio to setup an easy texting service for you and your business. You can buy phone numbers for as little as $2 and sent text for less than penny. We use this for our agency and it's amazing for communicating quickly with our clients!
3. Social Proof (Even If It's Friends & Family!)
There will be a lot of you reading this that may just be starting out your business and may be asking: "How can I get customer reviews if I haven't sold anything?" And the answer is … well you just answered it: don't sell anything and give it away! Before I go further into this, however, I want to make something clear about giveaways for reviews: only giveaway something in an exchange for a review ONLY IF you're willing to disclose that on your website. Not only is that within the legalities of asking for reviews, but it helps build more consumer trust way. Please be careful with this!
Here's a few quick ways to get started gaining some social proof:
Have friends/family review your product
Mom and dad may not be the best at writing reviews, but it's always a decent starting point. Give away products to friends, snap a few pictures of them with or using it, and have them write up something as simple as a one-two sentence review on it. Just make sure that you disclose your relationship to this person and that it was given to them for free; you have to start somewhere!

Reach out to existing customers
This is where the typical "it never hurts to ask" phrase comes in: your best champions will be those who have already bought from you. If you don't already have a follow-up email worked into your service funnel (which you definitly should!), look through your customer list of those who have accepted marketing emails and send a personal email asking how they liked the product and if they'd be willing to write a review for your website. Including a direct link to the form to write a review is an even bigger bonus!

Motivate customers for leaving a review
This is where you need to start treading carefully, but doing simple things such as highlighting customer reviews or photographs on the front page of your website, social media channels, or even in your paid ads is sometimes motivation enough for customers to leave a review at a chance for their "name in lights". Bribing with discounts technically works, but you can start to develop "coupon hungry" customers who will only purchase with a discount code this way. Nobody likes a cheapskate!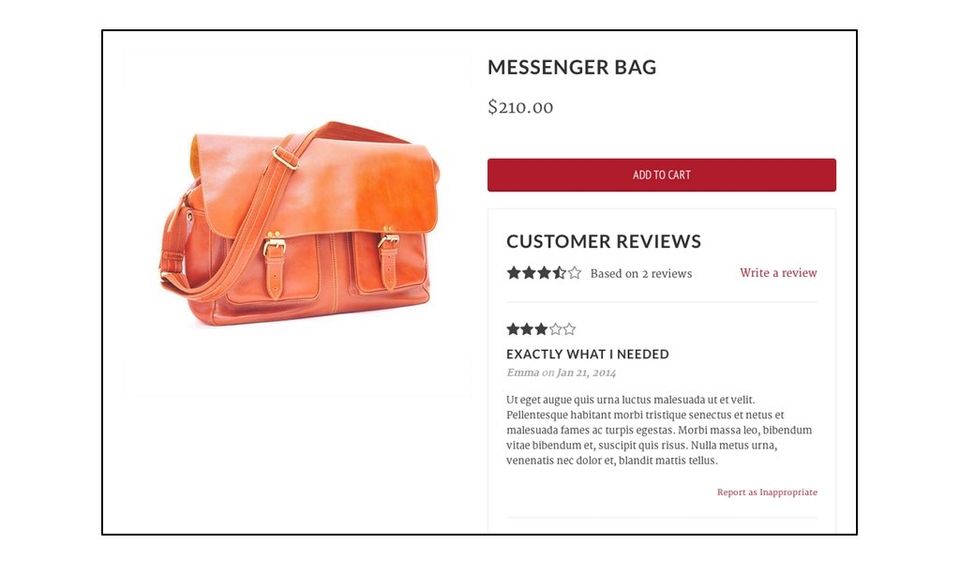 4. Setup a Rewards Program
Rewarding your customers is a great way to not only going to help you form a stronger relationship with them, but also encourage them to be your champions for word-of-mouth or referral marketing. Incentivizing customers to take that one (or two) additional steps to rack up a few more rewards points for that discount count or freebie in their next order can make a difference for your bottom line in the long run. It's also a great method to learn more about your customers shopping habits, average cart size, and more!
Here's a few things your reward program should include:
Include a signing bonus
There's a reason professional athletes get these – they work! Incentivizing a customer with anything from a few hundred extra points to a few free stickers in their next order could mean the difference between you getting a customer's email address for future marketing or not. Not everyone will bite on it, but it's important to reward those who took that extra step with you.

Bonuses for sharing on social media
Turn your customers into marketers by incentivizing them to post their most recent purchase on social media and tagging your business. Most reward program apps have some sort of "Social Share" function built into them for easy tracking so you don't have to worry about combing through your feed and tieing it to their accounts. An awesome bonus you can give those who post consistently about your product is sending them new products before they come or free swag to promote on their social media channels. Don't worry about follower counts – grandma and grandpa are consumers too!
Tiered rewards with a BIG cashout
Setup your rewards program to different tiered rewards for points accumulated. Start small by giving people the option to cash in for a free stickers or $5 their next order while gradually working up to bigger rewards like free swag, free shipping, or $50 off your next order. Some people will cash out early, but some may hold on for that BIG reward at the end … make sure to give these customers your VIP treatment!
We know that this can be a lot of work setting up, but we promise that these tips will help you work towards the growth that you've always dreamed of!
—
If you're looking for additional help on scaling your Shopify store (or even implementing the tips above), give me a shout and I'd be happy to put together a custom package for you to jump start your growth!